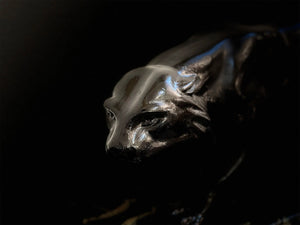 Zeitlos By Drozd in Berlin: family business instead of mass-produced goods
At Zeitlos By Drozd in Berlin you will find Bauhaus furniture, mid-century furniture and art deco furnishings with an individual character. Be inspired by a selected range!
Discover now
100 days trial period
Shop with peace of mind knowing you can exchange your purchase for items of equal value. And in all our shops!
5 year quality guarantee
ZeitlosByDrozd stands for quality and sophistication. We guarantee this for more than 5 years for all new furniture from our manufactory.
Test at home for free
Within Berlin we will deliver your desired object to your own four walls.
Chief designer Artur Drozd personally
About Zeitlos Berlin By Drozd
Furniture with individuality and character is a rare commodity in times of mass-produced goods and furniture store giants. Art Deco, Bauhaus or modern style furniture is more than just furnishings. Despite simple lines and shapely silhouettes, it is art rather than mass-produced.
In order for you to get a good impression of the furniture, you can of course try it out in your own four walls at any time. This is the only way you can take in the atmosphere. Thanks to the true-to-original craftsmanship, a restoration of your furniture is also possible. Let Artur Drozd personally advise you.
For the Drozd family, attention to detail and quality are what's primary. Therefore, all new pieces of furniture are made exclusively in the in-house manufactory. Timeless instead of trendy is the motto, which not only refers to the style, but also to sustainability.
With "Zeitlos By Drozd" you can express your individuality thanks to the interior. From furniture accessories to central eye-catchers.
We look forward to looking after you personally!
More about us
About "Zeitlos By Drozd"
Interested in styles outside of Bauhaus, Art Deco and mid-century Berlin? Then feel free to visit us in our other shops!
Paris By Drozd
Less than 50 meters from "Zeitlos", you will find French originals from the 19th century restored by us in "Paris".
To the website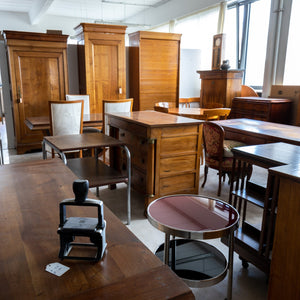 Design By Drozd
DesignByDrozd is at the heart of what we do. Our location in Charlottenburg Berlin serves as a showroom, photo studio and furniture manufactory.
To the website
Bauhaus style collection
Bauhaus Collection by Artur Drozd
Discover new furniture - Zeitlos Berlin by Drozd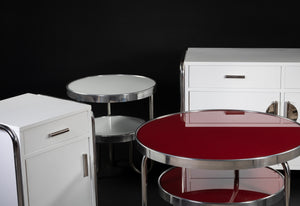 Bauhaus furniture Berlin
Bauhaus Collection
The Bauhaus collection is characterized by many years of style tradition and at the same time peppered with modern interpretation. The furniture is characterized above all by loops, functionality and character. The Bauhaus Collection Berlin offers you unique pieces of furniture for your home or business premises. Created by Artur Drozd, you will find handmade pieces from a unique collection at Zeitlos Berlin. Discover furniture with history, modern presence and individual personality.
Learn more
Personal consultation: Expert and restaurateur Artur Drozd is your personal contact!
Artur Drozd accompanies you personally in finding the perfect piece. Thanks to his many years of experience as an interior designer and chief restaurateur, you can easily put your project into practice.
Make an appointment now by email or phone!
Contact
Opening hours
Monday: 1pm - 6pm
Tuesday: 1pm - 6pm
Wednesday: 1pm - 6pm
Thursday: 1pm - 6pm
Friday: 1pm - 6pm
Saturdays: 11 a.m. - 4 p.m